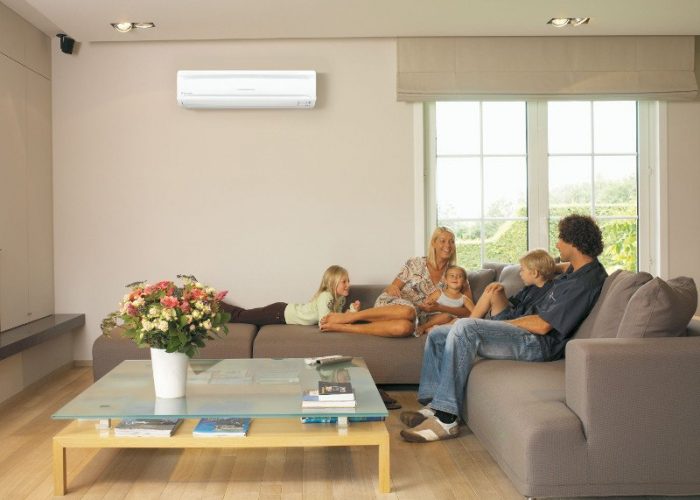 The summer sun signals sweltering settings for much of the United States. In turn, approximately 75 percent of American homes employ air conditioners to hide from the heat. The relief comes at a cost, however. Homeowners fork over $29 billion annually in energy consumption alone. Luckily, there are low-cost and no-cost tips you can try to keep your air cool and your wallet happy.
Draw the Drapes
During those daytime hours when the sun's rays radiate your home, keep your curtains closed to cut back on unwanted warming and escalating electric bills. Darker drapes also help minimize solar heat gain.
Fan Friendly
Ceiling fans provide some relief from the heat, but when they run simultaneously across the house, you can experience a cooling effect of several degrees. This can help limit your reliance on air conditioning and save wear and tear on your unit. Oscillating table-top and tower fans provide additional comfort, concentrating the coolness directly on you.
An Ounce of Prevention
Before spending your summer sweating repair costs as you search for Brandon FL air conditioning repair, schedule a licensed professional to perform some annual upkeep. From cleaning drains and lubricating parts to checking connections and refilling refrigerant, a standard preventative service visit by a qualified technician should fit most budgets and will be much cheaper than any repairs should your unit break down.
Keep It Clean
Clear away any leaves or debris that may have fallen into your air conditioner. Clutter only clunks up your unit, making it work much harder than necessary. Trim nearby bushes so there is at least a two-foot cushion around the machine. Inside the home, vacuum vents to remove any accumulating dust. Be sure to keep your vents in the open, free from drapes, furniture or any other obstructions. This will increase airflow and maintain a clean machine.
Off With the Oven
Several of our most-used appliances create additional heat in the home. Try to avoid using ovens, dryers and dishwashers on the warmest days, or at the very least, limit usage to mornings and evenings.
Change Is Good
One of the quickest and easiest things you can do to keep your air conditioner in peak performance is regularly replacing the air filter. A filthy filter clogs the system and allows more allergens and contaminants through, which lowers your air quality while raising your electric bill. Keep your system running smoothly by changing the filter once a month.
The summer sun brings the promise of adventure and fun, but with it, torrid temperatures. Air conditioning keeps it cool but can cut into your fun fund. Try these tricks this summer to beat the heat and chill your bill.