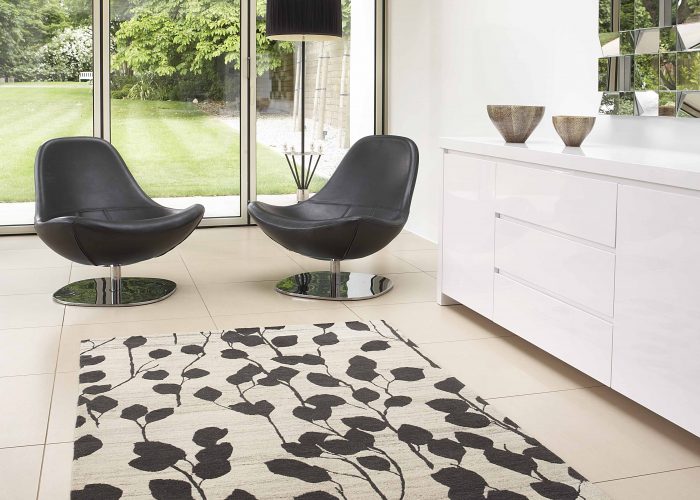 Choosing the right rug for a room can make all the difference to its atmosphere, feel, colour theme and light. There are plenty of places you can go to find the perfect rug, depending on what you're looking for. Choose to visit one of the many shops on the high street, online retailers or antique traders if you're looking for a traditional feel. There are also a number of big name designers who have been touting their wares on Instagram, Facebook and Twitter. If you want to make a big bold statement, you should consider a designer rug for your room. The top designers in the industry today are:
Designers Guild
Designers Guild produces a range of decorative rugs aimed at complementing the various fabrics and furniture it has been designing since the 1970s. Ask any one in the know, and this name will always be one that is mentioned. It is recognised around the world. The rugs produced add an instant splash of glamour to a room and provide instant style. A variety of textures, colours and designs are available. All of the best quality.
Ted Baker
Ted is a traveller, and he uses his experiences as inspiration for his luxury rug collections. He is well know for his close attention to detail and noteworthy prints Better known for fashion, he has many strings to his bow. Including bed linen, crockery and rug design.
Katherine Carnaby
Katharine offers the best in London style with her rugs that are handcrafted using the best possible materials. Her designs are more contemporary and subtle than many other designers. However, her creations bring an elegance to the most modern of spaces.
Louis De Poortere
This company has been designing rugs for more than a century, and their designs stand the test of time. The designs are a perfect combination of contemporary and traditional and are made from the highest quality materials. This company is known the world over for being an innovator. It is also well known for producing authentic woven Wilton rugs.
Wedgewood
Much better known for its famous pottery, Wedgewood also creates some iconic rugs. The company was founded in 1759 so has centuries of experience to fall back on for ideas. The designs are generally very simple and classic. This type of rug is not going to shout out to you when used in a room. On the contrary, it will quietly work its magic and transform a room, as well as bring a certain elegance.
Hide Rugs is an excellent supplier of cowhide, sheepskin and reindeer rugs if you're looking to make a simple statement in a different kind of way. If you want to know more about this popular type of rug you should get in touch.